Message from the President
Message from the President

Message from the President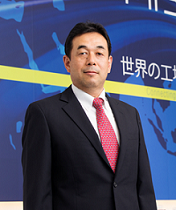 "Contributing to the prosperity of society and the happiness of our employees through company growth" Since its foundation in 1950, with the aim to boost manufacturing technologies of Japan, we have placed a special focus on developing jointing technologies mainly in the automobile industry as well as in other fields as an industrial merchandiser and as a manufacturer of welding machinery and equipment. As a result, nowadays we have decisive strength in innovative jointing technologies by applying laser beams and plasma as well as in meeting the various needs of our clients in the field of manufacturing as a merchandiser. Moreover, since the early stage of the market, we have been engaged in local-oriented product development and related service activities overseas, especially in the U.S. and Asia. In order to meet the globalised needs of our clients, we are determined to continuously attempt to achieve innovations in jointing technologies and also to improve the standard of our product quality. Furthermore, we hope to constantly contribute to the development of manufacturing technologies in Japan. We greatly appreciate your continued support and patronage.
Toshiyuki Takada
President
How we got the name NADEX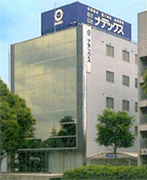 In 1950, Nagoya Dengensha Co., Ltd, the predecessor of NADEX was established. Later, the company name was changed to NADEX, taking 'NA' from Nagoya and 'DE' from Dengen, and then adding 'X' to symbolize new possibilities.